How will AI shape society and how will society shape AI? AI4Society Dialogues talks to leading researchers across the disciplines at the University of Alberta, a global leader in artificial intelligence research. The podcast explores how researchers are constructing and using AI in the course of their work and examines opportunities, challenges and concerns as AI becomes an increasingly prevalent aspect of our world.
AI4Society Dialogues Episode 2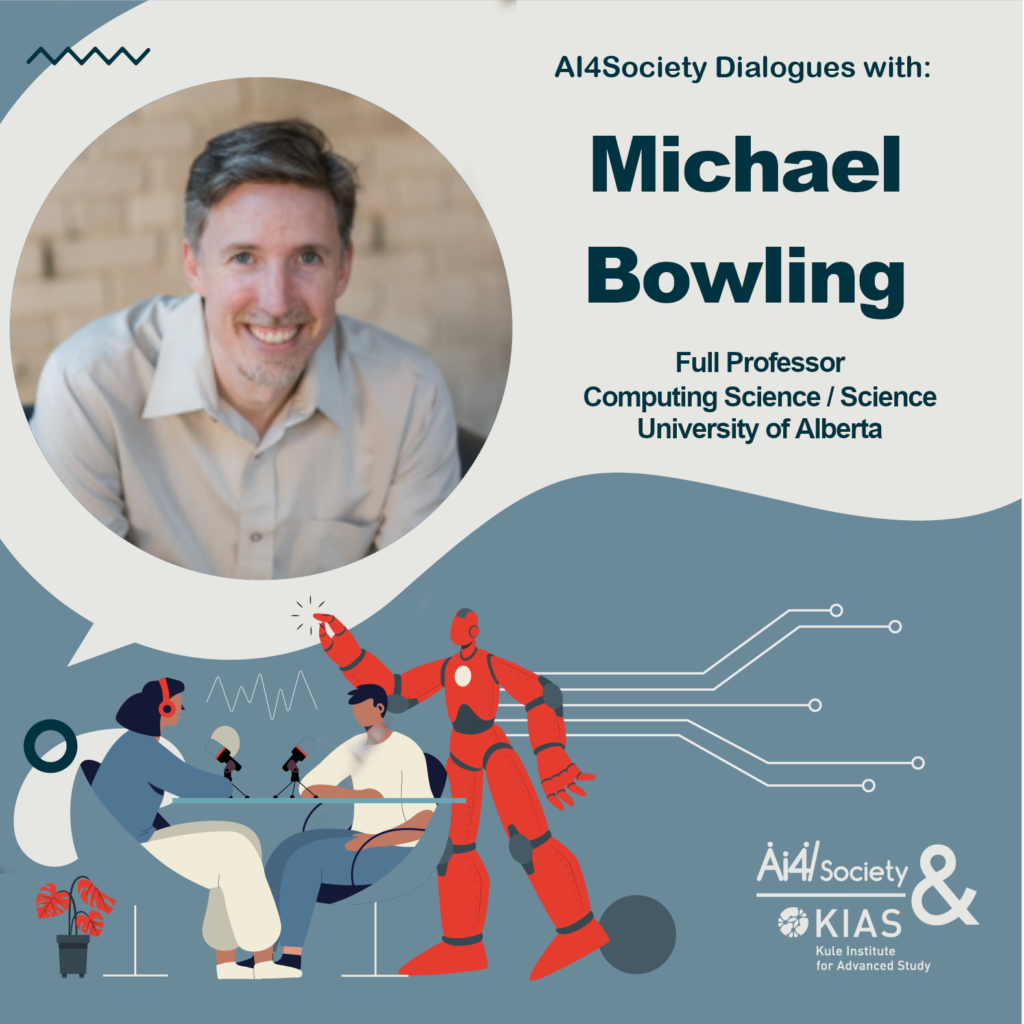 Michael Bowling: Game changing AI research
As constructed environments with clear parameters, games are an ideal proving ground for artificial intelligence research. Dr. Michael Bowling is equally passionate about games and AI. From his early days of robot soccer, to building an AI program and winning the World Championship of Poker (twice!) to his current research into theory of mind influenced by the cooperative card game Hanabi, Dr. Bowling takes a playful approach in using games to solve big, complex, challenges.
"We (as humans) can communicate a great deal by letting the background information or the inferences communicate the information…we do not have any computer algorithms that do that….(but) could a game help us get there?….We're actually starting to make progress which is really exciting." – Michael Bowling
Dr. Michael Bowling is a professor in Computing Science, Fellow in the Alberta Machine Intelligence Institute, and a senior scientist at DeepMind. His research is driven by his fascination in the problem of how computers can learn to play games through experience. He led the Computer Poker Research Group, which has built some of the best poker playing programs in the world.
AI4Society Dialogues Episode 1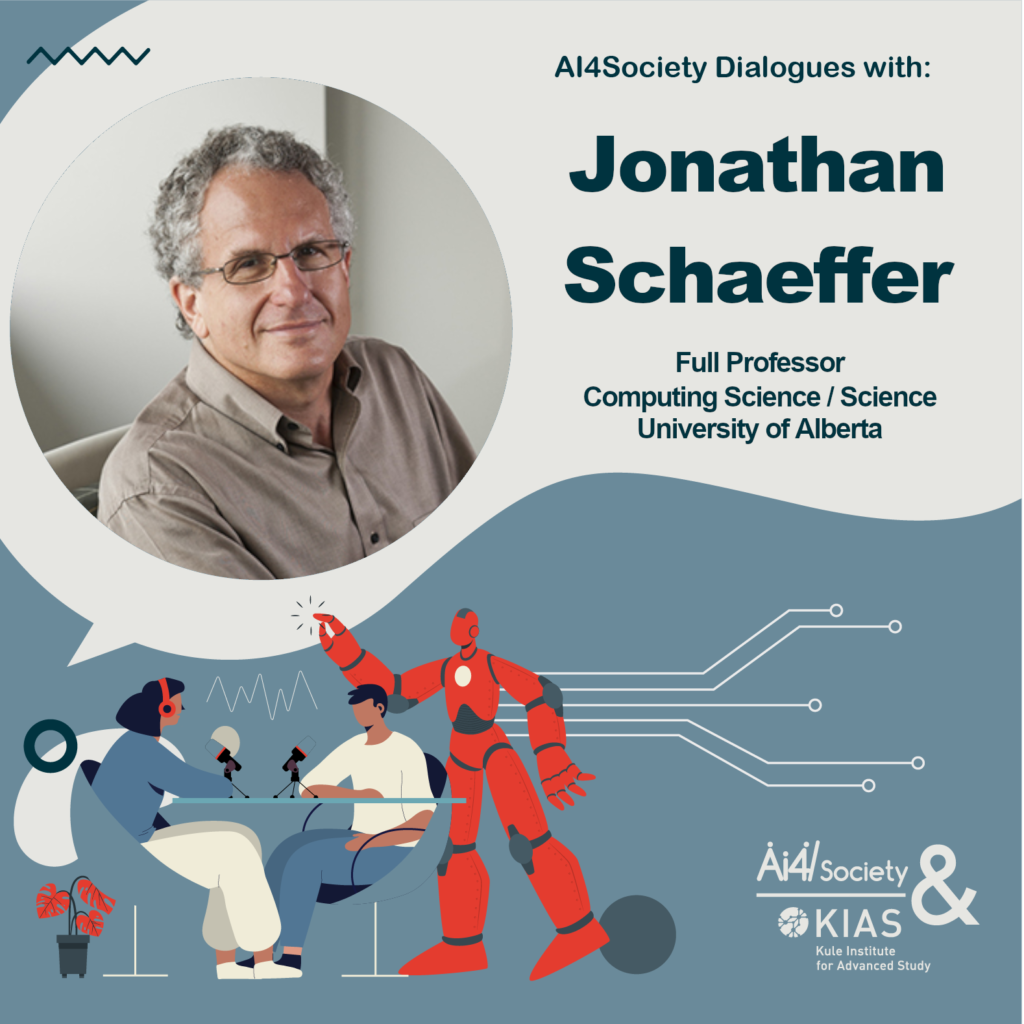 Jonathan Schaeffer: Building an AI research powerhouse at the University of Alberta
How did the University of Alberta become a global leader in AI research? Dr. Jonathan Schaffer shares his personal account of how a community of like minded individuals, early government support and world record setting research set the stage for Alberta to play a leading role in AI research today. We talk about his "ta da" moment in solving the game of checkers with perfect play, why he thinks AI ethics are such an important topic and his latest project – a new book aimed at non-technical audiences.
"No discipline will be untouched by AI. It's AI and X…choose your X." – Jonathan Schaeffer
Dr. Jonathan Schaeffer is a Distinguished University Professor of Computing Science at the University of Alberta, and the former Dean of Science. His checkers-playing program Chinook was the first computer to win a human world championship (1994), a feat recognized in the Guinness Book of World Records.
AI4Society Dialogues TRAILER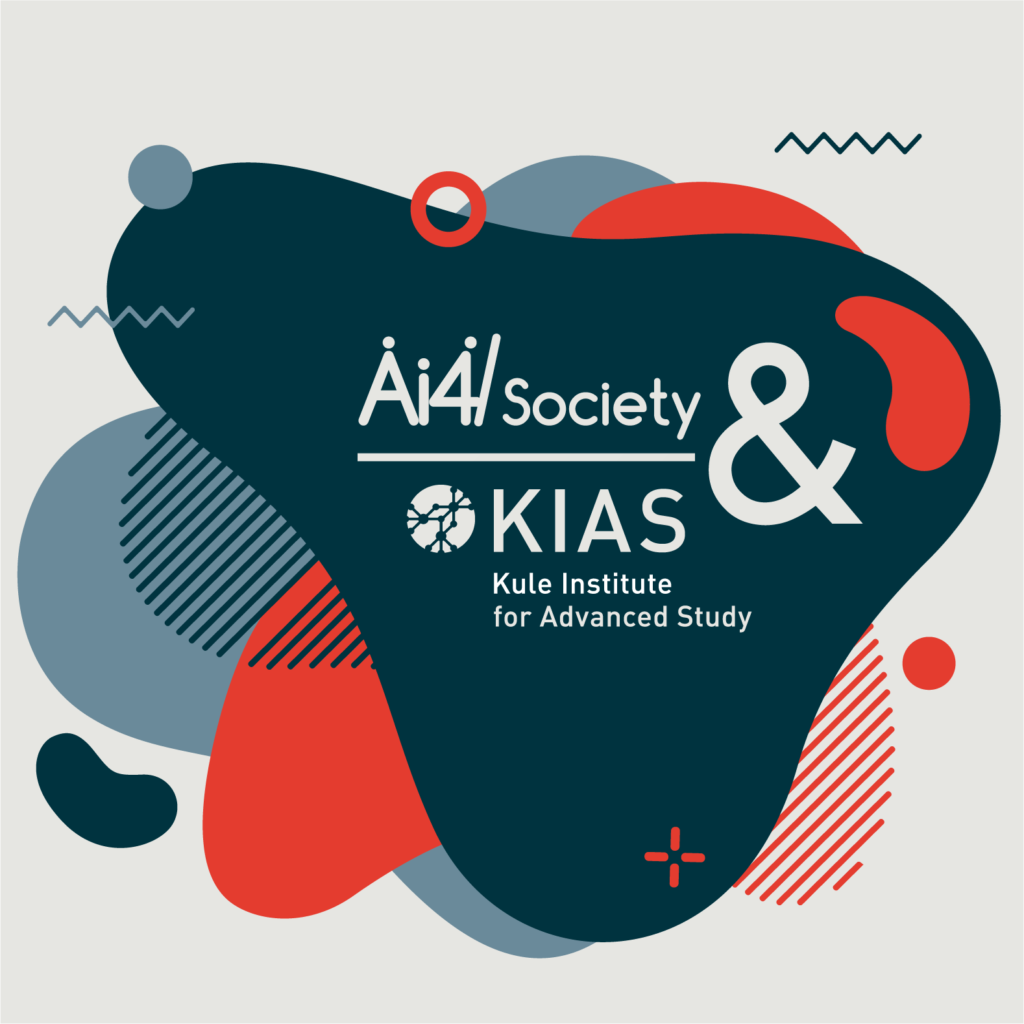 AI4Society Dialogues is a new podcast that takes you behind the scenes to meet some of the talented researchers who are constructing and using AI in ways that will shape our world. This trailer provides a quick overview of our first three episodes. Dr. Jonathan Schaeffer kicks off the series by taking us back to the early days of the University of Alberta computer science department, Dr. Michael Bowling shares how he has applied his love of AI and passion for games in his world class research into poker and Dr. Cathy Adams takes us into the realm of education and how technologies, including AI, are fundamentally reshaping what we teach and how we learn.
AI4Society Dialogues on Podcast platforms
About AI4Society Dialogues
AI4Society Dialogues is a co-production between AI4Society, a signature research area at the University of Alberta and the Kule Institute for Advanced Research (KIAS), an endowed institute at the University of Alberta that supports research in the social sciences, humanities and fine arts.
Host: Katrina Ingram, Founder and CEO, Ethically Aligned AI
Technical Producer: Corey Stroeder
Special thanks to Dr. Scott Smallwood and the Sound Studies Institute at the University of Alberta for providing recording space.
Theme music: "Seeing the Future" by Dexter Britain
Dr. Eleni Stroulia, Professor, Computer Science and Director, AI4Society
Dr. Geoffrey Rockwell, Professor, Philosophy and Digital Humanities, Director, Kule Institute and co-Director, AI4Society
Copyright 2020 University of Alberta. All rights reserved.